Texty is a web-based service
for SMS communication.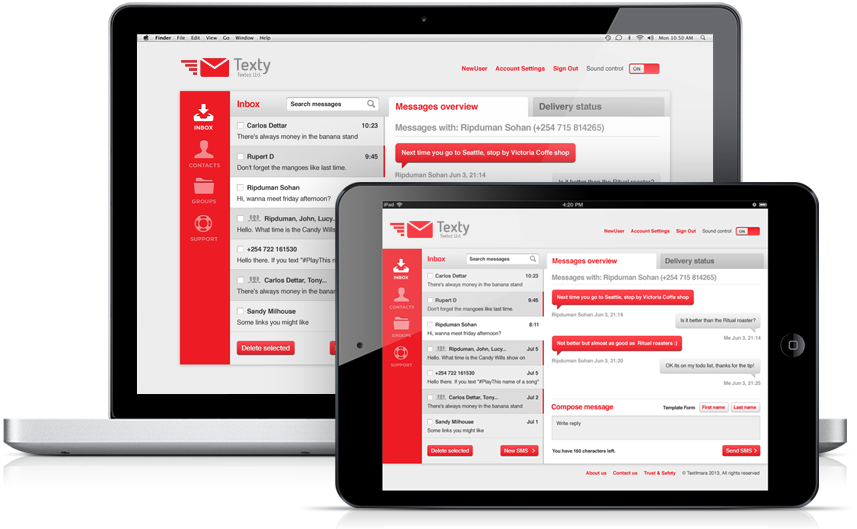 Designed for government agencies, businesses, medical facilities, schools, churches, clubs, and other organizations to communicate with people who Text (SMS). Texty is a cloud-based service, accessible from a browser on almost any common internet-connected device (PCs, laptops, tablets, larger screen smartphones). Similar functionality to a web-hosted email Inbox. Login and manage contacts, groups, and conversation threads. Send, receive, search SMS messages. Auto-response, audible notification, bulk send, and other features.